At Bella's XV we know your upcoming event is a special day. We understand that you want to care for all the details related to your special day well in advance. With this in mind we have re-opened our boutique, however, since COVID-19 is an ongoing health concern we are open only by appointment. If you need to make a payment or pickup a purchase please call (210) 670-5845 so we can discuss date and time. Only two persons at a time and a protective mask must be worn for all appointments. Please stay safe.
What Are You Shopping For?
Come in to preview new collections! Samples arriving every week! Click here to Schedule an Appointment with our Specialty Dress Consultants or call us at (210) 670-5845. Try on a gorgeous designer dress today. Mention this Special Offer and receive a Free Gift.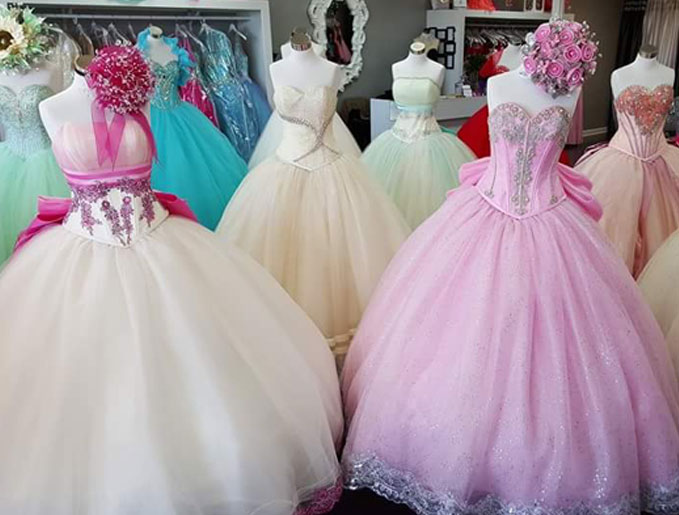 7007 Bandera Rd #11
San Antonio, Texas 78238
Open by Appointment Only
Sundays - Closed
Mondays - Closed
Tuesday - Friday: 12:00 pm to 5:00 pm
Saturdays: 11:00 am to 5:00 pm
We will be closed December 24th - January 3rd to enjoy the holidays with our families. Normal hours of operation starting January 4th.